Team 2010
Pleased to announce our 2010 Roster
Team 2011
Pleased to announce our 2011 Roster
2010 TEAM ROSTER
Team South Central.
---
Spencer Tomczuk
Forward, Niagara North Stars, 5'1, 88 lbs
Spencer is looking forward to another year with Team South Central. His goal is to turn the bronze into gold this time around. There is nowhere else he would rather be than on the ice and at the rink with his teammates. His offensive-defensive mentality is what will help progress Team South Central to victory. When Spencer is not playing the game he loves, you can find him swinging his club at the golf course, swimming or playing soccer. Hockey is in his blood and passion, tenacity, focus and hard work is what he strives for.
Braden Reilly
Forward, Halton Hurricanes, 5'3, 95 lbs
Braden is a hard working forward that plays for the Halton Hurricanes. When he's not on the ice, he enjoys working out, playing NHL22 and fishing.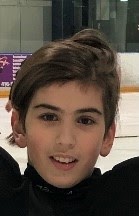 Sebastian Cabral
Forward, Vaughn Kings, 5'1, 100 lbs
Sebastian is an ambitious, determined and energetic kid that loves to hang out with his buddies and find a way to turn everything into a challenge. Whether playing in a championship or in a pick up game with the neighborhood kids, his passion for the game is obvious.
Luke Timmins
Forward, Halton Hurricanes, 4'11, 90 lbs
About: Luke enjoys fishing and hanging out with friends. He is excited and honored to be competing in this year's best of the best tournament.
Landon Roulston
Forward, Niagara North Stars, 5'5, 120 lbs
Landon is a hard worker and is very determined. He sets his mind to something and he won't settle for less. He's a good friend, very funny and genuinely loves the game of hockey and hanging with his boys (and girls).
Makenna Vinc
Forward, Niagara North Stars, 5'5, 109 lbs
Hockey fuels her! Mak is Back! Returning for her second year with Team South Central, with gold on her mind! A hardworking "pesky" forward who loves to play in all the tough areas of the ice. She has a team first approach and will do whatever it takes to win! Makenna loves to be at the rink and on the ice and when she isn't there, she also enjoys boxing and playing lacrosse!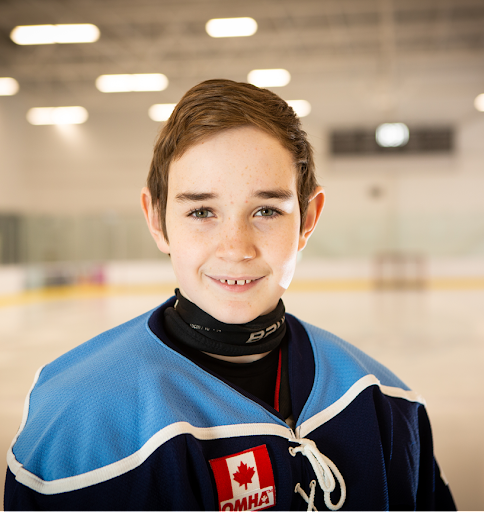 Corey Coe
Forward, Halton Hurricanes, 5'2, 96 lbs
Hockey is Corey's favourite sport, but he also enjoys baseball, lacrosse and golf. His hobbies are trampolining, playing with his dogs and spending time outside.
Josh Ince
Forward, Oakville Rangers, 5'0, 97 lbs
Josh was born in Calgary, Alberta. Moving to Oakville in the summer of 2021. A huge Maple Leafs fan, Josh also loves to play lacrosse, golf as well as mountain biking.
Arjun Nanubhai
Forward, Oakville Rangers, 5'3, 90 lbs
Arjun is a highly competitive athlete that loves everything about hockey! On the ice, he is known as a speedy, tenacious two-way player with great hands. Arjun's high hockey IQ and creativity allows him to play any role required of him by his coaches and teammates. Off the ice, Arjun loves hanging out with his friends and family, enjoys fishing, playing golf and also speaks French.
Jake Harris
Defense, Southern Tier Admirals, 5'0, 91 lbs
Jake is a multi-sport athlete who consistently works hard to be his best and loves to compete. Always quick to flash a smile, many of his happiest moments are spent on the ice or field with teammates. In his downtime, Jake enjoys spending time with family and friends and cheering for the Leafs!
Carson Simpson
Defense, Niagara North Stars, 4'10, 85 lbs
Carson prides himself in being the first one on the ice and last one off. He will be working hard on doing his part to help team South Central bring home the gold this year.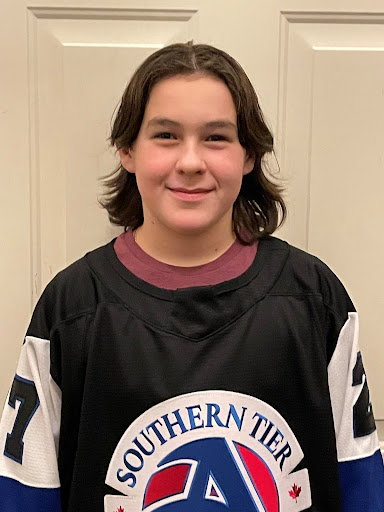 Kohen Chrastina
Defense, Southern Tier Admirals, 5'4, 130 lbs
Kohen is known best for his vision, passing ability and his creativity on the offensive blue line. When he's not at the rink playing hockey, you will find Kohen playing lacrosse where he competes in both field and box. He is a long time fan of the Edmonton Oilers and his favourite NHL player is Cale Makar.
Liam Nelson
Defense, Oakville Rangers, 5'4, 110 lbs
Liam is of course passionate about hockey and a massive Toronto Maple Leafs fan. He also enjoys many other sports such as football, golf and wakeboarding.
Johnny Tait
Defense, Burlington Eagles, 5'5, 102 lbs
Johnny is looking forward to playing in his second BOTB tourney with Team SC. When he is not playing hockey, Johnny likes to do anything active including his second favorite sport-lacrosse. He is a huge fan of the Tampa Bay Lightning and Steven Stamkos.
Kieran Kinsella
Defense, Guelph Gryphons, 5'1, 84 lbs
Kieran enjoys playing the modern day offensive-defensemen, combined with a bit of grit to his game. In his spare time he enjoys field lacrosse, boxing, the outdoors, and pool parties. He is a big Buffalo Bills and Colorado Avalanche fan. His diet consists of pasta, pasta and more pasta!
Marko Mesich
Goalie, Oakville Rangers, 5'5, 125 lbs
Marko's favourite thing to do is play hockey and it would be great if he could play forever. He would also like to run a business when he gets older.
Owen Davies
Goalie, Niagara North Stars