Adam Gibb | Head Coach
Team Alliance - 2010
Adam Gibb is a Statford local growing up in the Stratford & Huron Perth Lakers programs along with 4 years of Junior hockey playing experience attending the Sarnia Sting training camp in 2015. Once Adam hung up his playing skates he put on his coaching hat and has spent the last 5+ years coaching in the Huron Perth Lakers organization. Most recently in 2022 coaching the 2009 Huron Perth Lakers to an All-Ontario AAA Championship, an undefeated Alliance season and coaching in the Quebec Peewee International Tournament alongside Krys Barch. This year as a non-parent coach Adam is back with the 2009 Lakers, assisting Axis Hockey Systems as an on-ice instructor and looking forward to coaching an Axis Spring Hockey team along with the 2010 Best of the Best Alliance group.
Axis Hockey Systems - GM
Team Alliance - 2010
Axis Hockey Systems, Krystofer Barch and Jamie Johnson will be the GM's for Team Alliance for the 2010 age group.
Pat Powers | Head Coach and General Manager
Team Alliance - 2011
A former professional hockey player who immediately got into coaching upon his retirement, Pat has coached junior hockey for nine years with the St. Thomas Stars and the London Nationals. His most successful seasons came as a member of the Nationals, with 4 straight conference championships and three finals appearances. Pat also coached for five years at the University of Western Ontario (OUA) and two years at St. Thomas University (AUS). While at UWO he was part of a Queen's Cup Championship and three University Cup Appearances. Pat can be contacted at pwpowers3@hotmail.com.
Mark Mancari | Head Coach
Team Alliance - 2012
Mark grew up in Ontario where he played with the London Junior Knights and was drafted in the 2nd round by the Ottawa 67's. He went on after being drafted by the Buffalo Sabres to begin his 15 year professional career within the AHL, NHL and overseas in Germany. With appearances in consecutive AHL all-star games he held the record for hardest shot and was known for being a hard-working, respectable teammate. After retiring due to injury, he coached the Niagara Ice Dogs and Sarnia Sting of the OHL, and had the honor of coaching 2012's at The Brick this past summer. He has a strong passion for the game and now shares his knowledge and skills with local youth and his two sons.
Axis Hockey Systems - GM
Team Alliance - 2012
Axis Hockey Systems, Krystofer Barch and Jamie Johnson will be the GM's for Team Alliance for the 2012 age group.
Jeremy Murphy | Coach
Team East - 2010
Jeremy is a High Performance Level 2 Coach as well as a National Skills Coach with Hockey Canada. He is the owner of High Tempo Hockey, running elite programs for Professional and Elite amateur athletes in the Durham region. Jeremy is also the current U12 AAA Head Coach for the Clarington Toros. When asked about this opportunity, Murphy commented, "The Best of Best Series is an incredible event and opportunity for these young athletes. I am very honored and excited to be a part of Team East again in 2023".
Kyle Adams | Coach
Team East - 2010
Josh Ross | General Manager
Team East - 2010
Josh is the Owner | Founder | Organizer of the Best of Best Series. He started and has grown PHD-Team Ontario into one of the Elite spring programs in Ontario over the past four years!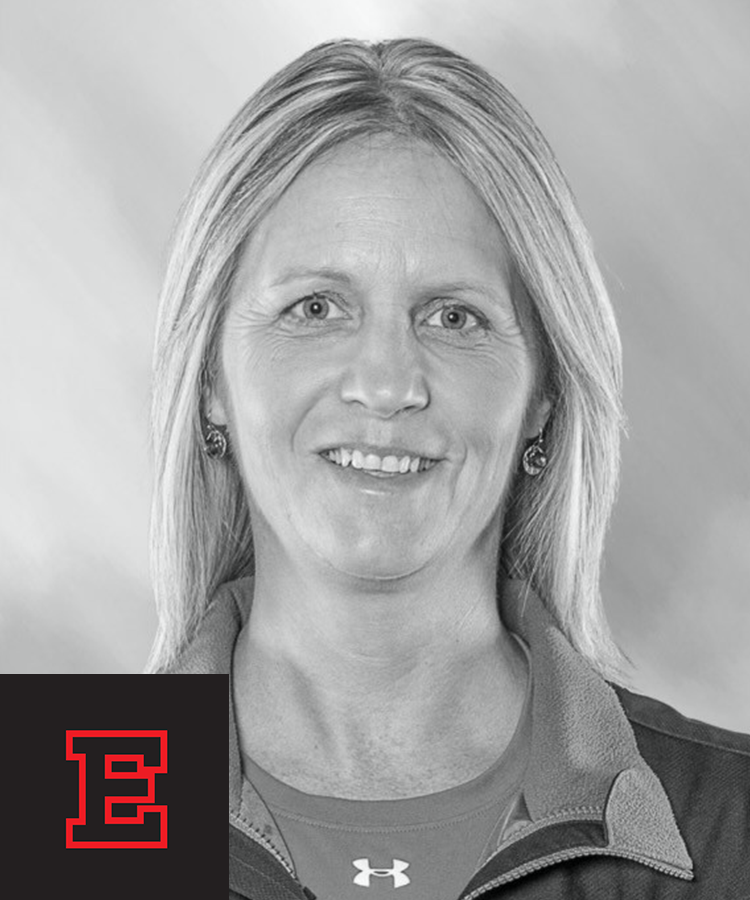 Jeanna Oke | Head Coach/General Manager
Team East - 2011
Jeanna is the head coach for the Quinte Red Devils U12 team. She is passionate about skill development in every player, through effective practices and extra development sessions. Jeanna is committed to coaching the hardest working team on the ice, and dedicated to teaching the players to be the best they can be in every game situation, as well as in their daily life.
Jimiel Selmani | GM & Head Coach
Team East - 2012
Jimiel is the Director of Player Development with the Markham Waxers AAA. He is a Development 1 certified coach and is entering his 4th year coaching and working with the 2012 age group. He is passionate about effective player development and coaching who brings a high intensity method to the game. Jimiel is dedicated to building his craft and is also the owner of 1NE Academy Elite spring program.
Chad Painchaud | Head Coach
Team South Central - 2010
Chad Painchaud played all of his minor and junior hockey in Ontario. In 2004, he was selected in the 4th round of the NHL entry draft following a successful season with The Mississauga Ice Dogs. During that season, he was invited to the CHL Top Prospects game representing the top 40 ranked players in North America. His passion for hockey and dedication to success enabled him to enjoy a ten-year professional career in the AHL and ECHL. Chad has been coaching minor hockey for 5 years and for the last 2 years he worked for hockey hall of famer Adam Oates. Chad's passion has always been hockey, He now enjoys sharing his knowledge and experience with his players with the goal to have a positive impact on their hockey journey.
Brandon Roulston | General Manager
Team South Central - 2010
Brandon is very excited for his third year as a part of this hockey series. He enjoys helping kids learn the value of hard work and teamwork, which he knows will make a difference in their lives. Brandon can be contacted at Urbanflooring@hotmail.com.
Brody Kritsch | Head Coach
Team South Central - 2011
Brody is a high performance 1 level coach. He also owns Young Athletes Hockey working with OHL players to U-9 in the Niagara Region. He is the current Head Coach of the Niagara North U-18 Team and an associate with the U-16's this season. Extremely excited to be involved and looking forward to creating a positive fun environment where the kids get better .
Brent Reilly | GM & Head Coach 2012 | GM 2011
Team South Central - 2012 & 2011
Brent coaches the 2010 AAA Halton Hurricanes and is the assistant coach for the 2011 AAA Halton Hurricanes. He is a Hockey Canada Certified Skills Coach and the owner of HSC Hockey School. Brent played junior hockey for the Bramalea Blues and the Peterborough Petes. After junior hockey, Brent played 5 years for York University. During his university career he was nominated OUA all star, finished top 10 in career points and was the recipient of the York University Leadership award. In addition, he graduated with a Bachelor of Education degree and is a Physical Education Specialist. Brent is committed to creating a positive environment and team culture where players work together and feel valued. He can be reached at hschockeyschool@gmail.com or 416-505-4349
Reid Acton | Coach
Team Toronto - 2010
Current coach of Don Mills Flyers and Upper Canada College, Reid grew up playing for the Wexford Raiders and was drafted by the Windsor Spitfires. After attending prep school in the US, Reid played division 1 lacrosse and 5 years professionally. Reid now owns and operates Bob Acton Sports and Beast Athletics.
Ryan Toomey | Coach
Team Toronto - 2010
Ryan brings a wealth of hockey knowledge and experience. He played his minor hockey in the GTHL and played JR A for the Wexford Raiders and Cornwall Colts. From there he received a Division 1 scholarship to Mercyhurst University where he served as team Captain in his last two seasons and was part of the Atlantic Hockey All Academic Team. Ryan went on to play pro in various cities throughout the United States and also played in Finland before finishing his professional career in Germany. Since his playing days he has developed players of all different ages. He trains many NHL, OHL and NCAA players both on and off the ice during the summer months. His understanding of the game allows him to pass along his experiences and he takes pride in helping players become their best, both on the ice and away from the arenas.
Shawn Mavrou | General Manager
Team Toronto - 2010
After guiding the 2010 Toronto team to a Championship Game appearance in the 2021 series (finalist) and then being crowned THE BEST in the 2022 series , Shawn is back for a third year. He can be reached at Smavrou@hotmail.com.
Bryan Cameron | Head Coach
Team Toronto - 2011
Bryan Cameron (@bcameron89) is the Head Coach of the 2011 Toronto Jr. Canadiens (@jrcanadiens) and a highly respected coach in the GTHL. Bryan is a positive seasoned leader who carries an arsenal of hockey experience that is driven from his junior and professional hockey journey. Bryan's learnings are now shared with his players and students as the appointed director of one of the most recognized hockey programs in Ontario - the Canadian Ice Academy - High Performance Program (@ciahphockey).
Keith Smales | General Manager
Team Toronto - 2011
Keith's passion for hockey, commitment to the players and presence at the rinks have continually made his teams top contenders in the 2011 Elite spring tournament series and 2011 GTHL AAA winter programming. He is currently an Assistant Coach with the 2011 Toronto Jr. Canadiens and the Head Coach and GM for the 2011 Future Prospects. Keith can be reached via Instagram @twoseven2727.
Steve Comegna | Asst. Coach
Team Toronto 2011
Steve Comegna, Head Instructor and Owner of FAST Hockey By Steve Comegna Inc. (@fasthockey), is a highly skilled and experienced hockey coach. He is the owner and creator of the Fastcone System (@fastconeplus) and has a proven track record of training and developing players at the NHL Prospects, OHL, NCAA, Junior A, European Professional Hockey, and minor hockey levels. He also serves as a professional skills development for the OJHL Toronto Jr. A Canadiens. With 6 seasons of experience as the Head Coach for the Mississauga Senators, Coach Comegna is HP1 Certified.
Mike Arianna | Co-General Manager
Team Toronto - 2012
Vince Alati | Co-General Manager
Team Toronto - 2012
Vince Alati has been a fixture in the 2012 hockey loop since his days in Mini Mytes. Since then, he has been the manager of the 2012 Junior Canadians U10 and U11 teams, Co-general manager for the 2012 Pro Hockey Brick Team and has won multiple Elite Championships throughout the winter and spring hockey seasons. His commitment to character development and strong sportsmanship has led to continued success through the years. He recognizes the importance of teamwork both on and off the ice, and continuously works hard to ensure his teams have a strong sense of dedication and discipline.