Pleased To Announce Our Rosters
Check out our players bio's and pics
2010 TEAM ROSTER
Team Alliance.
---
Charlie Brenn
Forward, Hamilton Huskies
Charlie Brenn plays forward for the Hamilton Huskies. Charlie is a motivated competitor that sees the whole ice and distributes the puck well. Charlie enjoys being around his teammates and embraces everything Hockey!
Barron Schust
Defense, Kitchener Jr. Rangers
Barron Schust plays defense for the Kitchener Jr. Rangers. Barron is a physical presence on the ice, locking down attacking players and always looking to create scoring chances for his team.
Tanner Luczka
Defense, Kitchener Jr. Rangers
Tanner Luczka plays defense for the Kitchener Jr. Rangers. He is a shutdown D with offensive upside and he's looking forward to the Best on Best series.
Liam
Goalie, Kitchener Jr. Rangers
Liam "Lights Out" Cochrane is a goaltender for Kitchener Jr. Rangers. Liam is a 6'0 Tower of Power with a calm playing style, much like his idol Carey Price. His aggressive rebound control has been compared to a Great Dane pouncing on a tennis ball. Opponents fear facing him between the pipes.
Colton Van Geffen
Defense, Elgin-Middlesex Canucks
Colton Van Geffen plays defense for the Elgin-Middlesex Canucks. The Strathroy native plays a physical style and has a big shot to match his size. When not playing hockey Colton enjoys video games, music, golfing and hanging out with friends.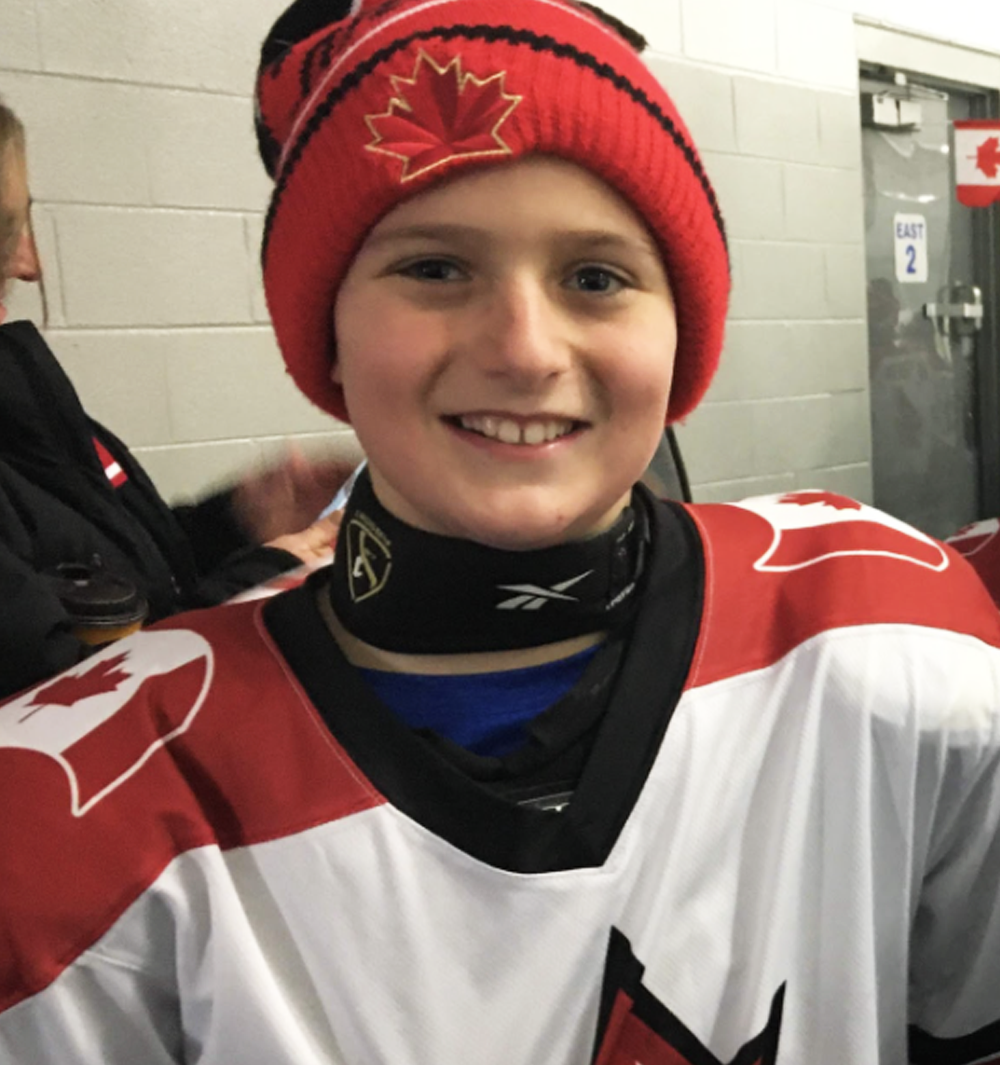 John Montanino
Defense, Lambton Jr. Sting, 5'5, 130 lbs
John is a big fan of his hometown OHL Sarnia Sting. His favourite hockey player is Owen Power of Michigan Wolverines. He has spent the past two winters playing hockey on the frozen pond in his backyard.
Kingston Smith
Forward, Sun County Panthers
Kingston Smith is excited to join Team Alliance this summer. Kingston is a right winger from the Sun County Panthers. Kingston is a big solid playmaker with a sniper shot and is not afraid to battle along the boards and out front of the net. Kingston is looking forward to representing Team Alliance and winning some gold medals!!
Jason Adair
Defense, Huron Perth Lakers
Jason Adair plays defence for the Huron Perth Lakers. Jason likes to battle for pucks, kill penalties and shoot when a good opportunity presents itself. In the summer he loves playing soccer and fishing. Jason is really looking forward to competing with Team Alliance in this years Best of Best series.
Matt Taylor
Forward, Sun County Panthers
A true full ice player, Matty puts it all out there each and every shift. Knocking in goals, sending a nice pass or making a key back check this kid will do what takes to help his fellow Sun County teammates. Matthew also loves to golf when not on the ice.
Declan McCotter
Forward, Huron Perth Lakers
Declan McCotter is a large right winger with the Huron Perth Lakers. Declan possesses a strong right handed shot, and is a two-way player with a strong physical presence. He enjoys being a playmaker, fighting in the corners, and killing penalties. Declan is excited to get the opportunity to play on Team Alliance with all the skilled teammates he has battled against over the years.